Design a sandwich delivery app that will let users order sandwiches from a local Bay Area shop, "Baywitch", and have it be delivered or picked up. 
My Role & Responsibilities: 
Service Design | Design Research | Rapid Prototyping
Industry Research, User Research, Personas, User Journey Map, Wireframing, UI/UX Mobile Design Editing, Prototype Component State Interactions, Testing Interactions and Components for Mobile
A local sandwich shop saw the need to keep up to date and start an app that would have all their selections ready to order. They identified the need to keep up with their competitors and have a system that makes it easy for users to order on the app for delivery and pickup. 
I took a user-first and lean design sprint approach to create the best possible online experience through an app. Designed to deliver high-quality, locally-made sandwiches. Customized delivery instructions can make any user feel at ease knowing that their needs are met.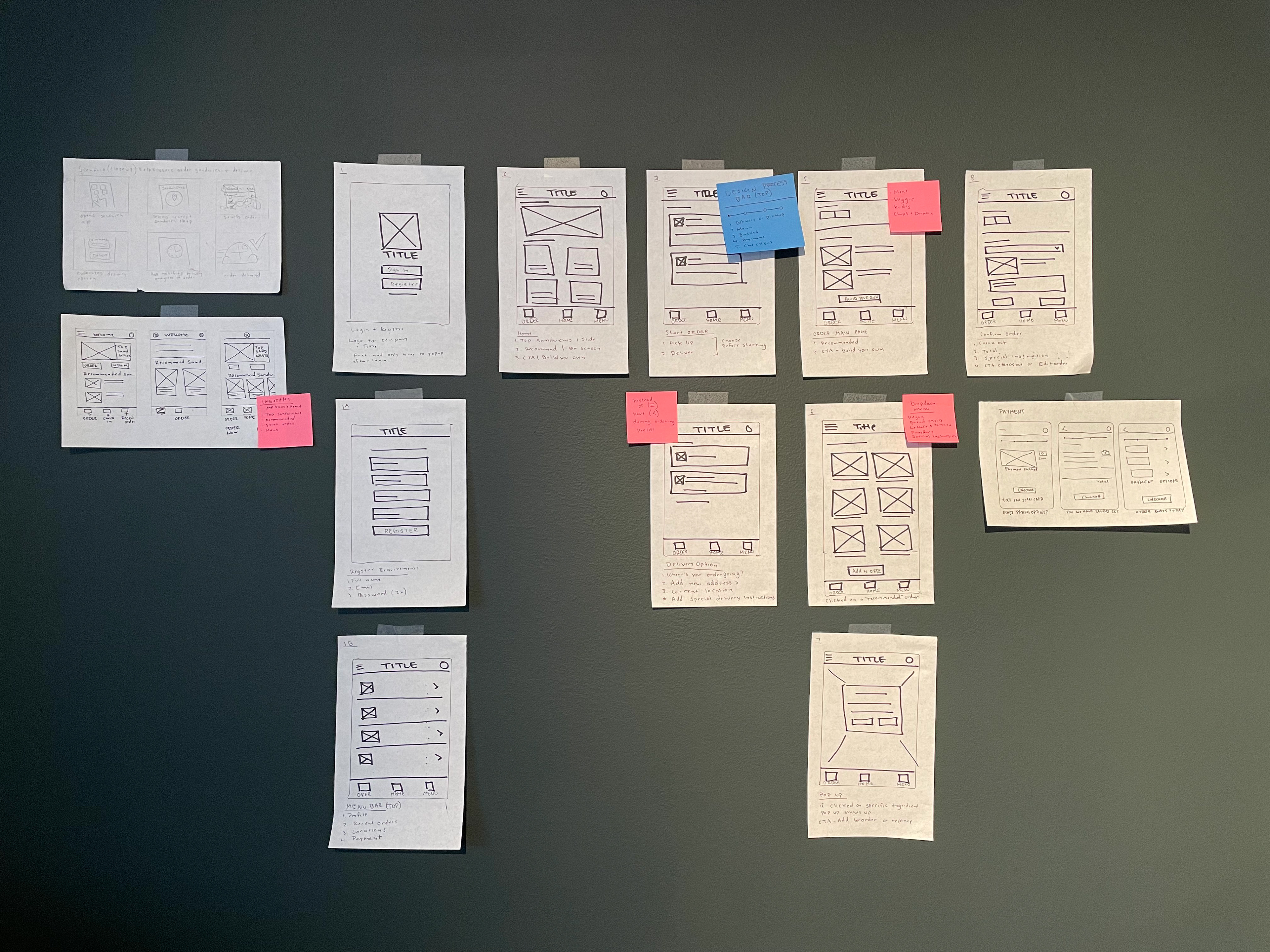 Using personas that can find the user's pain points, I developed a list of criteria needed for the design. Using personas like Miller and Griffin, I could find goals such as a need for customized delivery instruction directions if someone was in a wheelchair and had limited access, as well as being able to track orders was a priority for a user. 
Information Architecture: Device Configuration
The flowchart shows how the platform would be organized from research to testing. Collecting possible pain points, opportunities, business goals, and user goals, mapping the user journey had to be simple and organized. 
Less is more, need for simplicity.
Ideal setup is no setup with the ability to come back later to configure advanced options.
Features must be prioritized and have a sense of finality.